Let's talk about how MUCH BETTER Christina Aguilera looks since
The Voice
went live as opposed to the earlier episodes.
From
Tragic Hot Mess
To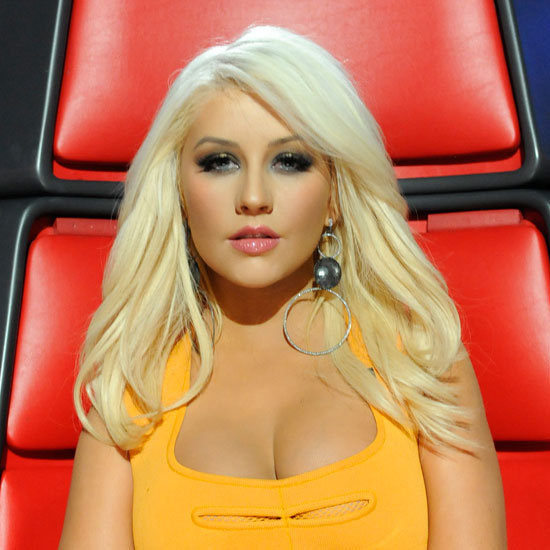 Totally Hot
I won't even go into detail about that 45 record on her head because that's a blog post all by itself.
I don't even think it's the weight loss, because she hasn't lost all that much (as I write I'm watching her prance about the stage in a horrid bustier that does nothing for her thighs.) It's like she saw herself on TV when the pre-taped shows aired and realized the ridiculousness that she had become. Her body is but the first step. Her total image has changed. Did she get a new stylist? Everything is better: the makeup, the hair, the wardrobe. It's more subtle and less clown-like and gimmicky.
Please, Christina. Do yourself a favor and permanently lose the red lipstick and hair extensions.